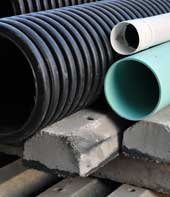 DIGLINE, Inc. is an 811 Notification Center/One-Call Center that works with member utility companies to establish a communication link between owners and operators of underground facilities and those who excavate.
Idaho Code Chapter 22, Section 55-2204 requires underground facility owners to participate and cooperate with the established one call system. The activities of the one call system are funded by all the underground facility owner/operators.
With the ever changing economy we are seeing contractors that are breaking away from just working in a specific area and are traveling to find work. The old days of meeting in the coffee shop every morning to discuss the day's work are over. Contractors are demanding easy access to reach the utilities so they don't damage the lines while excavating.
By spreading the cost of our services among all of the DIGLINE members we are able to offer our services at a very reasonable cost. DIGLINE will become your partner in protecting your infrastructure and promoting safe digging.
Here are just a few benefits of membership.
Prevent Service Disruption
Reduce Customer Dissatisfaction
Save Money
External Awareness of your underground facilities
Standardized Information
Access to Legal Documentation
Cross Check Excavation Permits
Comply with State & Federal Regulations
Promote a positive image of your company/agency.
Contact us for membership information and details.